Entrepreneurs are people who make a difference in the world by converting visions into reality and creating products and services used by the general population. There are many problems being faced in the Caribbean today that can be easily solved if a culture of entrepreneurship is to be developed and more entrepreneurs are created. While not everyone will become an entrepreneur, the Caribbean will be better off if there were more of them. Here are 10 commandments of entrepreneurship for Caribbean Entrepreneurs.
Have a Plan– Success is not by chance but by proper planning, if you fail to plan, you may as well be planning to fail
Know your target– You should not be going out there and trying to do things by chance, knowing your target market, know your goals and everything you're trying to achieve is crucial to success
Keep Innovating and be prepared for change– The only constant in business is change, always keep looking for ways to do things differently, doing things better and expect change, try to anticipate what is coming and prepare for it
Always keep your word– I love the saying, "my word is my bond" in business your reputation of one of your most powerful asset always strive to maintain an impeccable reputation. Don't make promises you can't keep and stay true to your word.
Keep Records– Always ensure that proper records are kept in your business, this can help avoid a lot of pitfalls in the future.
Believe in the urgency of NOW– the business climate is not static, what may be a good idea today will be obsolete tomorrow. If you have a good idea for a new product, a new business, don't seat on it. Get on it immediately
Never stop learning– As stated before, the only constant in business is change, and as things are being changed daily, you need to always keep on top of things, always keep
Sell Sell Sell– Independent of how great your product or service is, if you are not selling any then you are doomed for failure, you need to always be selling more to stay in business
Brand your business– Customers determine your brand, however, you can, manage and try to make customers think what you want them to think about your business. Stand for something or fall for anything
Take calculated risk– True entrepreneurs are not gamblers, but they do take calculated Those who endeavor to do the most extraordinary things will be the ones to achieve extraordinary results.
Social Media Starter Package
Learn about my social media starter package to connect, engage and build relationship with potential customers online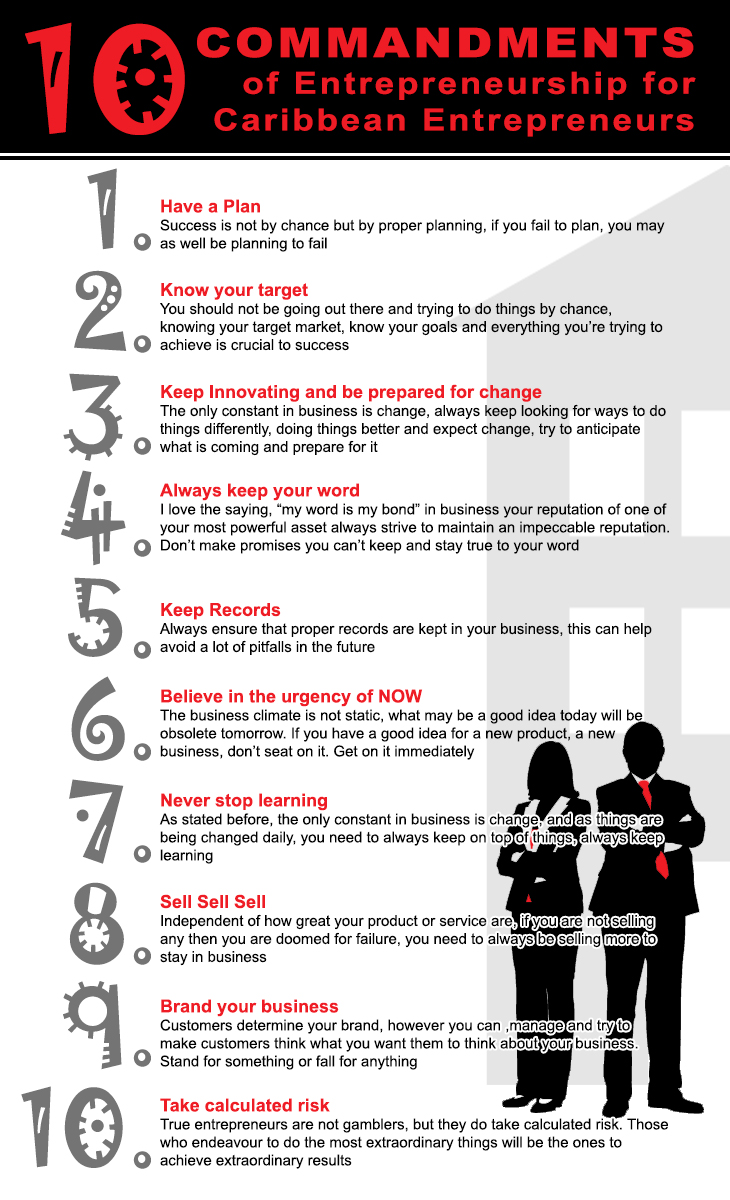 Social Media Starter Package
Learn about my social media starter package to connect, engage and build a relationship with potential customers online