May 24,2020 / By
kimron
/ 1 Comment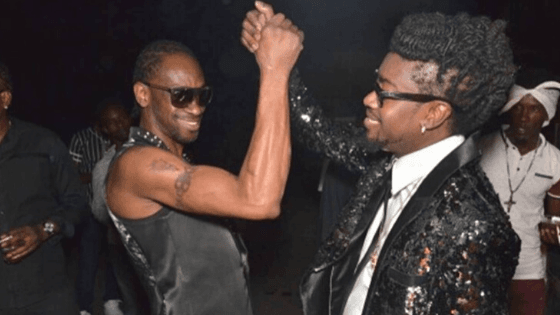 You are living under a social media rock if you are from the Caribbean, and by now, you haven't seen or heard about the epic clash that took place last night between Dancehall legends, Beenie Man (@kingbeenieman) and Bounty Killa (@grunggaadzilla). This clash took place on Instagram Live and was streamed via Youtube. It was also the number 1 trending topic on Twitter Worldwide. Verzuz TV is a social-first entertainment platform delivering epic musical battles via Instagram Live championed by Swizz Beatz and Timberland.
I do not want to talk about how great the clash was and what I think was a massive win for Jamaica's Tourism Industry. Yes, I just had to appreciate what this moment means for Tourism in Jamaica, given the current situation.
I want to talk about how they were able to use Social Media to keep up to 500K people engaged in a live Instagram event. Today, in a world filled with mistrust and a lack of authenticity. The Verzuz team was able to create a very authentic experience, where both Beenie and Bounty were able to bring out their personality. We got to see them give a full performance; we heard the stories in between behind some of their giant hits. There were a lot of celebrities engaged in the Live broadcast. If this were a "live" in-person show, most if not all of these would have been in VIP. However, Instagram live brought us all together, I was able to engage alongside Rihanna and Popcaan and TImberland and all these celebrities.
I believe that when you mix culture and emotion, you create a winning formula on Social media, and I think VerzuzTV was able to do that last night with these dancehall Giants. The artists were able to create emotional and nostalgic moments, singing their hits from over the years. Some of these songs we haven't heard in years and they brought back so many memories for us. This led to us the viewers remaining engaged and commenting and showing love on the live.
If Brands can do the same, take what's happening from a cultural standpoint and attached themselves to it, they will get people to engage with them more. If they are able to get people to have an emotional reaction to their content, whether that is happiness, anger, excitement, they will win. When culture and emotion are combined, then it's so much better.
Finally, the clash last night proved one thing, Social Media is an excellent way of amplifying things that are already popular or already being amplified. Both Beenie and Bounty have massive audiences, Swizz Beatz and Timberland and the Verzuz platform have enormous audiences. So it becomes much easier to boost what they are doing.
We have seen the decline in organic reach on platforms such as Facebook, and that is one of the impetus for paid media. If you are just getting started on Social Media, It is not impossible to build a vast platform and get great engagement, but every day it becomes more difficult. Therefore, brands need to focus some more on paid media. Ensuring they have a paid media budget to amplify their content. To ensure that their content stands up above the noise online.
What were your thoughts on the battle?