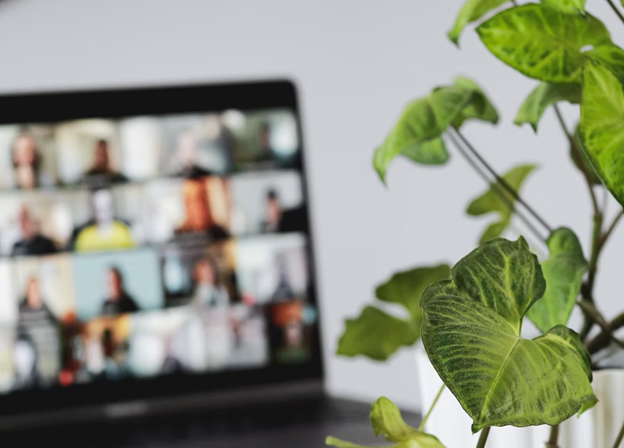 In this post-COVID-19 world, it has become the norm to work from home. Businesses started transitioning to a remote workforce due to safety concerns but they soon found that the arrangement works, so more people than ever are working out of their home office. Even though you are remote, you still need an adequate workspace and if your current space isn't fitting the bill then you need to make some changes.
Here at Kimron Corion, we also know the importance of being successful when working remotely, so we have tips for three different scenarios for maximum productivity at home.
Scenario 1: Buying a New Home
If you have tried every possible combination and your current home is just too small or is otherwise not providing the support you need, then it may be time to look for a new property. When looking for a house where you plan to work, pay special attention to the square footage of the property. The higher the footage, the better the chance that there is an extra room that you can use for your private office.
You should also consider the location of your new property. If you mostly work from home but you sometimes need to go to the office, then look for homes that are in close proximity so you are always where you need to be.
If you don't have time to make major changes around the home and you just need to get to work, then you may want to buy a house "as-is." By doing so, you are basically accepting the home in its current condition and you would be responsible for the repairs. However, on the good side, you can have your home much sooner so you can resume your important work.
Scenario 2: Make Renovations
In the case that you need a better remote workspace but you are too attached to your house to move, you also have the option to renovate your current property to be more conducive to an office.
You'll first want to come up with a design for your ideal office. When doing so, you will need to think about the type of work you do during the day. If you have meetings with other employees, then you will need more open space for seating. If you need space for things like a bulletin board or television for presentations, you will want to plan the room for that as well.
Once you decide on a design, you will want to research contractors in your area to do the work. When you do, make sure to read all applicable customer reviews and get price quotes and use that information to find the best contractor for the job.
Scenario 3: Redesign Your Office
A final great option is to redesign your current office without making major changes to your home. If you are short on space, redesigning could be as simple as replacing your standard workspace with a standing desk which will not only save space but will also help you to be healthier while you work.
There are other simple changes that you can make to be more productive in your office. For instance, by adding plants, you can breathe better and often be more creative. You can also open the drapes or install windows to allow more natural light which will also help you to save money on lighting while increasing productivity.
You can also give your office a makeover by painting the walls. When it comes to paint, different colours elicit specific emotions. For an office, green puts us in a calming mood, while red is known for its energetic effects. Blue is another great option because it creates a feeling of peace.
In the end, one of these options will create the ideal atmosphere for your remote work. Take the time to analyze your space and make the choice that is right for your career. If your job requires a strong social media strategy, Kimron Corion can help. Check out our many services here.
Sharon Wagner uses her site, seniorfriendly.info, to offer advice geared specifically toward seniors to help them make healthier choices and enjoy their golden years.